Flying Tiger Copenhagen under new ownership
The Danish investment company, Treville, takes over Flying Tiger Copenhagen from Lennart Lajboschitz and the Swedish investment organisation, EQT. CEO in Flying Tiger Copenhagen, Martin Jermiin, thanks the previous owners for a positive cooperation and extends a warm welcome to the new owners.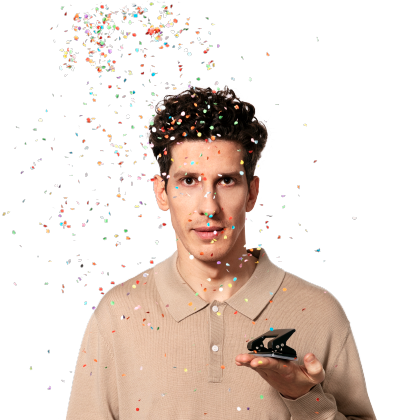 ---
"On behalf of everyone in Flying Tiger Copenhagen, I would like to express a big thank you to Lennart and EQT who as responsible owners have accompanied us on the challenging journey we have been on. I look forward to collaborating with the new owners, who have great belief in the entire organisation, our brand and the consolidation strategy", says Martin Jermiin.
During EQT's ownership, Flying Tiger Copenhagen has become one of the world's most popular retail chains with around 900 stores in 27 countries.  
In 2019, Flying Tiger Copenhagen successfully executed a strategy focusing on consolidation and operation and during 2019, EBITDA was strengthened significantly. 2020 was off to a good start when the pandemic hit and shot down most brick and mortar retail. For Flying Tiger Copenhagen, this meant that up to 90% of the store portfolio on and off has been shut down since March 2020.
Martin Jermiin is optimistic for Flying Tiger Copenhagen and is excited for the future with the new ownership:
"We will focus and build our strong value-driven brand with fantastic products and inspirational store experience with additional emphasis on sustainability and we will continue to simplify the operation throughout the business. Additionally, we will expand our online business, where we are already very successful in Denmark and Sweden", says Martin Jermiin.
Nikolaj Vejlsgaard from Treville says:
"We invest alongside the management team in Flying Tiger Copenhagen because it is a strong brand and concept, which is valued by customers all over the world. Following some challenging years in the business, the current management team executed a turnaround in 2019 and Flying Tiger Copenhagen was on a strong trajectory when the covid-19 pandemic hit. We are certain that management and the entire organisation behind Flying Tiger Copenhagen will continue this journey as the world reopens", says Nikolaj Vejlsgaard from Treville.
Contact
Hans Skovgaard Andersen
ha@ulvemanborsting.com
Tlf. 27 26 42 47