Curious about our sourcing or how we design our stores? Read all about our business model below.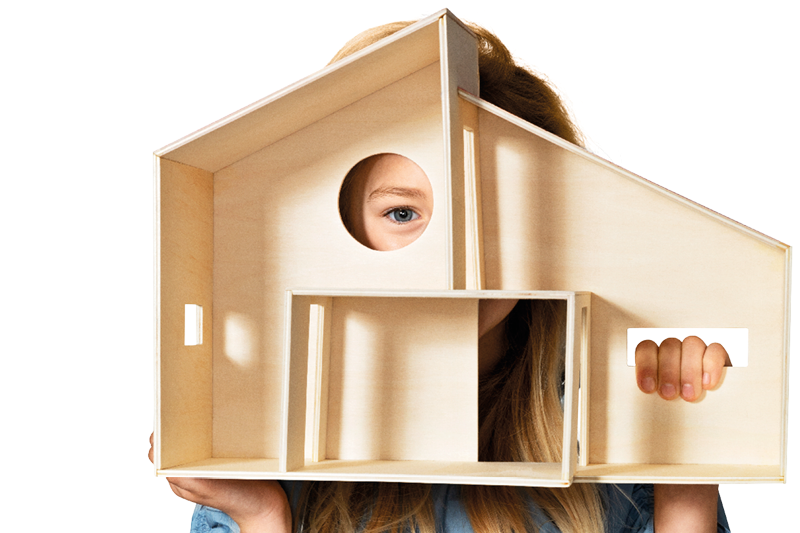 We design our own products
Our product range is developed in our in-house product department and is inspired by our Danish heritage, with a strong focus on product relevance and uniqueness. Our first graphic designer was hired in 2006 and we now have a whole in-house design department creating graphic design as well as product design in close cooperation with our Product Managers.
Our assortment includes categories ranging from home, kitchen, hobby and party, to toys, electronics and gadgets, food and accessories and has a broad appeal across age and income groups. Each month, the assortment is refreshed with new products divided into two product campaigns, typically adapted to seasonal themes and/or festive occasions, e.g. Valentine's day, Back-to-School, Halloween, or Christmas.
The seasonal campaign products are complemented by our fixed assortment consisting of around 1,400 products that are relevant across seasons and always available in our stores.
While the continuous work with product selection, innovation, and development is mainly carried out in-house, production is outsourced to external suppliers, who commit to our Supplier Code of Conduct, and our quality and ethical policies, while working under our supervision.
All products go through our product safety process, which coupled with our test programme, ensures that quality and compliance requirements are met.
In order to ensure an optimal product execution in stores, we have established a crossfunctional sales and operations planning process. This process monitors the full supply chain status and alerts in due time in case of any discrepancies in targets or planning.
An efficient logistics operation providing our stores with on-time deliveries is a cornerstone in our business. We work with a number of logistics providers to ensure scalable and cost-efficient operations around the globe. In 2020, our logistics centres in Copenhagen (DK), Raunds (UK), Barcelona (ES), Shanghai (CN), Shimizu (JP) and Icheon (KR) shipped more than 350,000,000 pieces to our stores.
Our rapid growth over the past decades is supported by a flexible and scalable supply chain model, investments in IT infrastructure, and continued strengthening of the organisation and business processes. It is a strategic imperative to continue to strengthen our backbone to cost-effectively support future growth.
We have an operating model with a governance structure anchored around our Management team. Management monitor and review the functions and partners' operational and financial performance, aiming to proactively take advantage of opportunities as well as address potential challenges in our markets, including the pandemic we experienced in 2020.
One area of focus is to ensure efficient supply chain operation and processes with low working capital requirements to service our stores effectively.
We look to free up capital for future partnership buy-outs and generally to support continuous developments of our business. Our initiatives aim to improve inventory levels by lowering lead time from purchase to sale, strengthening our forecasting process and improving working capital as well as enhancing coordination across the organisation.
In 2020, we focused on consolidating our store network and functions, and also strengthening the backbone of our business to prepare for solid growth in the future.
Our stores are leased to minimise upfront investments and are located in high-footfall locations on high streets and in popular shopping malls. The typical size is between 150 and 250 m2 of selling space. The stores appear open and light, laid out in a maze, simple to navigate, enabling the customers to seek inspiration and discover the full range of products as they go along, while the lively and recognisable music creates a welcoming atmosphere.
The décor is Scandinavian with unpretentious, practical, wooden furniture, white walls and warm lighting from simple pendants that illuminate the products.
We want to ensure a positive customer experience, and we believe that our store employees play an integral role in doing so. Their dedication and commitment to our concept is key for our customers' shopping experience and the perception of our brand. We owe a great part of our success to our store employees, as they interact with thousands of customers on a daily basis, and therefore, we prioritise the development and training of our staff, as we believe that this will help us sustain a fun and inspiring customer experience.
We have a strong presence across Europe and presence in Asia with a franchise setup in South Korea and a joint venture partnership in Japan. In the majority of our markets, we own and operate the business ourselves, i.e. 100% ownership. In other markets, the operation is structured through a joint venture partnership. In the future, we will apply the franchise model when entering new markets.
Today, Zebra fully owns the entities in Denmark, Sweden, Norway, Finland, Iceland, Baltics, United Kingdom, Ireland, the Netherlands, Poland, Italy, France, Germany as well as a large part of Spain including areas around Barcelona, Madrid, Mallorca and Valencia.
As part of our consolidation strategy, we have increased the share of our fully owned entities, which enables us to increase the scale benefits of our organisation. Reaping these scale benefits will continue in the years to come, and over time, we strive to consolidate the markets, which are currently not fully owned.